Description
This is a new set of games, produced for the 1989 New Adventures of Kimba series, in its original package.




The games include pin the face on Kimba, pin the face on the guy, and a board game with 6 character pieces.




The paper game board measures approximately 30 inches wide by 20.5 inches high. By itself, it would make a great poster. Included in the set are 6 character pieces to use in the game: Kimba, Kitty, Kenichi, Coco, Tony, and Dr. Ban. There is also a spinner to assemble and use with the game.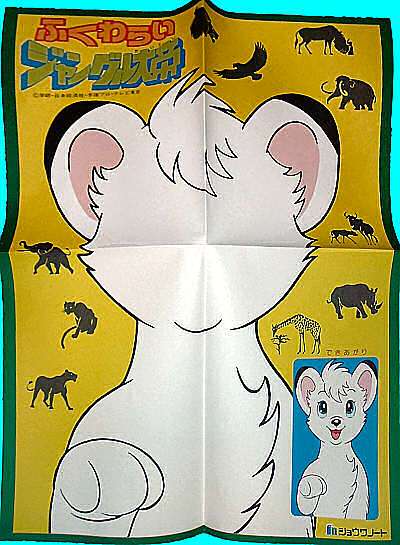 The other game boards measure approximately 20.5 inches high by 15 inches wide.




Face features are provided to use in these games.




Everything in this set is new and completely unused. The outer package is a little bit shopworn. This set is in great condition for its age.