This is an authentic, 1960s Japanese Kimba blackboard. It is large: 14.25 inches wide by 12.5 inches high (13.5 inches high including the beads on top).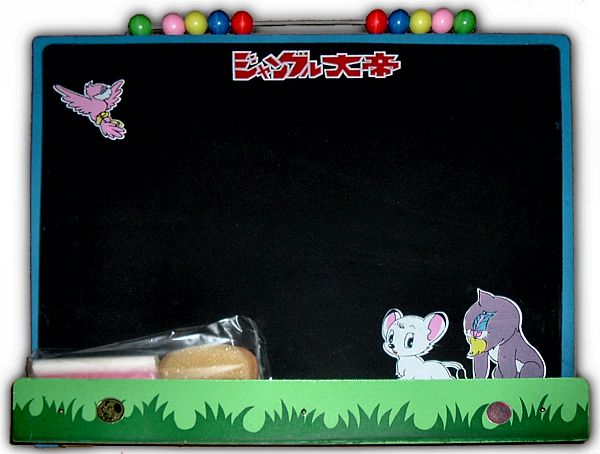 This blackboard is unused. It has no package. It is made of wood and has a tray in the front to hold the chalk and eraser, and an easel stand in the back. Since it is made of wood, it would be a simple matter to add a picture hanger so that this blackboard could be hung on the wall instead of placed on a table.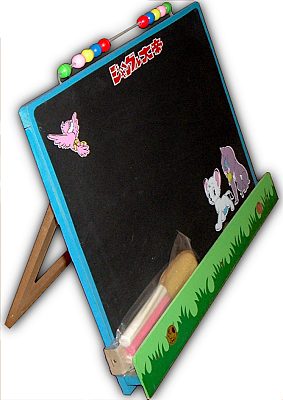 The original chalk and eraser are still attached in their original bag. Because of the age of this item, the chalk and eraser may not be usable. This is a vintage Kimba collectible; it is sold and intended for persons 12 years old and older.




This blackboard is in excellent condition for its age. Kimba and Dan'l Baboon are in the lower right corner, and in this picture you can also see the original Mushi Productions seal of authenticity.




In the upper left corner is Pauline Parrot, and the Japanese text says, Jungle Emperor.





Because of the size and weight of this item, shipping will be only to US or Canadian addresses.